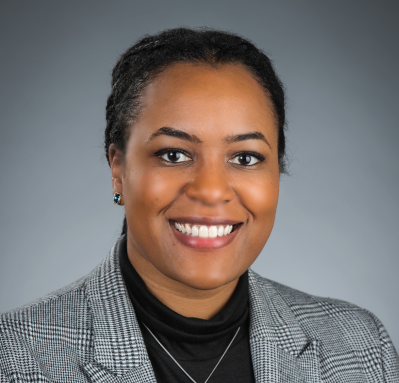 Danielle is a coach and trainer who genuinely cares about her clients. With a B.S. in Psychology, M.S. in Clinical Mental Health Counseling, and certification in Life and Success coaching, her education and training are intertwined with her coaching style. Known to be no-nonsense, she balances a "tough love" approach with an authentically deep concern for the well-being of others. Like life, business comes with challenges. Danielle believes in acknowledging obstacles, then propelling forward toward resolution. An eternal optimist, she understands that encouragement and accountability go hand in hand, and her transparency is an attribute that clients appreciate.
Danielle joined SBE with a robust portfolio of professional contributions, coaching 100+ leaders in education. Her expertise in areas ranging from diversity and inclusion to science and engineering has been lent across several institutions in varying capacities.
Danielle's satisfaction lies in helping others to create fulfilling lives. She understands the direct impact work environments have on mental health. Her goal is to work with contractors to create workplace cultures that cultivate safety, value and positive motivation by listening. She helps her coaching clients achieve this by creating clear plans of action, holding them accountable for following through, and celebrating small wins along the way.
When she isn't helping business owners identify and maximize their organization's full potential or planning her upcoming wedding, Danielle enjoys outdoor roller skating, still-life photography, experiencing other cultures globally, and hiking with aspirations of one dayconquering Mt. Kilimanjaro.