HVAC Sales Training and Business Consulting with Proven Results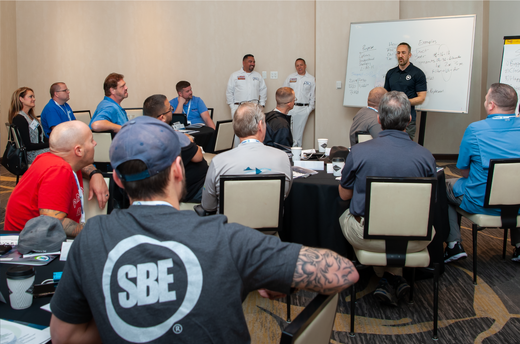 SBE offers virtual HVAC training and in-person HVAC business training designed exclusively for home service teams. We offer training on a huge range of topics, from HVAC sales to business coaching, financing, HVAC business operations, CSR, Dispatch, and more.
Our HVAC coaches and specialists that teach our HVAC business courses have decades of experience in their fields. They leverage proven tactics to boost revenues and increase sales. Any HVAC business owner can learn these proven skills and systems, giving your team all you need to grow your business.