How to Improve Your HVAC Customer Service in 2023
For any HVAC business to succeed, it needs a steady stream of new customers.

To grow and improve, HVAC business owners rely on their team to create a great HVAC customer service experience from the first moment that a person calls the business.
Without excellent HVAC customer service, no HVAC business will grow beyond a small company. They will not grow their brand, or attract referrals and repeat customers.
HVAC customer service is the big difference between an average company, and one that thrives in the marketplace.

In this article, we will look at some of the basics of HVAC customer service and how to improve your customer experience for your HVAC business.

What is a CSR in HVAC?

A CSR in HVAC is a customer service representative.

The CSR role is to take care of the initial contact with the customers needing help with their air conditioning, heating, or other HVACR services.
Typically a CSR will handle the initial call with a new customer, as well connecting with existing customers, and outbound calling.

The CSR role is a mix of booking calls, handling customer questions, dealing with customer complaints and concerns, discussing appointment details, and service costs.

The CSR role is the starting point of connecting with the HVAC business for potential customers. A strong focus on quality service, empathy, customer care can help make your business stand out in the marketplace.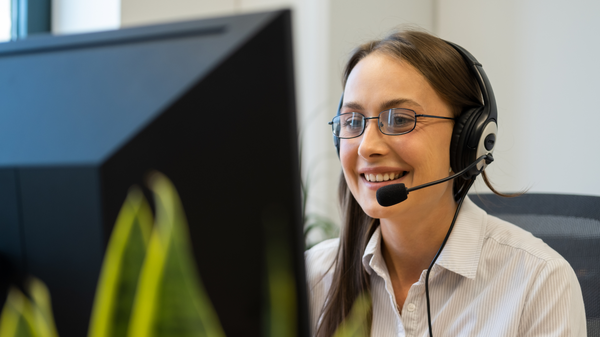 What Are The Responsibilities of the HVAC CSR?

To ensure proper customer support and an excellent customer experience, a CSR must have both strong communication skills and technical HVAC industry knowledge.

The combination of communication and appointment scheduling skills are what make a great customer service representative.

Greeting and welcoming new HVAC customers over the phone

Answering new customer questions

Gathering important customer information


Understanding what might be wrong with a customer's AC unit

Booking new HVAC customer appointments

Dealing with HVAC customer complaints

Building trust with HVAC customers as part of the first impression

Explaining HVAC pricing and payment policies

Helping HVAC customers to feel comfortable and cared for

Certain customer service skills and abilities come together to help you offer an excellent customer service experience.

The most important HVAC customer service skills include communication, active listening, technical knowledge, and patience.

The same communication skills that apply to a highly-skilled HVAC technician help you offer good customer service as a CSR.

With these HVAC customer service elements, you can offer your customers a memorable experience and create loyal HVAC customers.
How a CSR can Build Trust with HVAC Customers
Be friendly and professional. Answering with a courteous, polite, respectful, and friendly tone will help new HVAC customers feel respected and willing to book with your company.



Be responsive and timely. When a customer calls, answer the phone promptly and be clear about what kind of service you can offer to help. If you are unable to resolve the issue immediately, keep the customer updated on your progress.



Be knowledgeable. Make sure you have a good understanding of HVAC systems, common HVAC problems, and be able to answer customers' basic questions in a clear and concise way. If you don't know the answer to a question, you can offer to find out from a technician on your team.



Be patient. Many new customers will not know anything about HVAC systems or how they can break down. Sometimes customers can be upset and frustrated if their air conditioning is not working in the middle of summer. The ability to stay patient with a customer and answer all their questions will put them at ease.



Be clear about costs and the process. When a customer books, make sure to be up front with all costs and the timing involved for the HVAC service visit. Many HVAC customers do not deal with air conditioning issues very often, and may not understand what is involved. The more you can explain about the HVAC service call, the better the person will be prepared and feel like they have a good customer experience.



Consistent follow up. After your HVAC team has resolved a customer's issue, follow up with them to make sure they are satisfied. This extra effort shows that your team cares about their needs and wants to make sure they are happy with the HVAC services you have provided.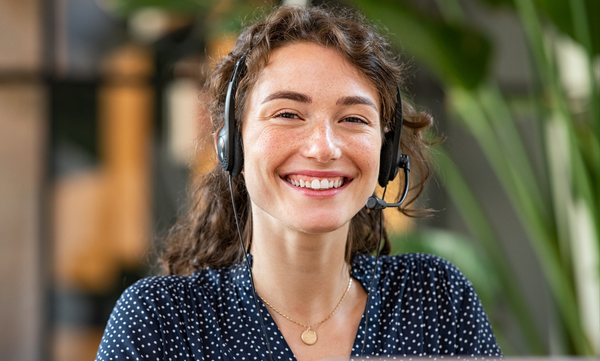 Upgrade Your HVAC Customer Service Experience

Remember that new customers are the lifeblood of any HVAC business.

Before your techs can work on an HVAC system, or make any sales, you must book customers in for appointments. The purpose of the CSR role in a HVAC company is to book the call, and to provide excellent customer care on every phone call.

Happy customers will leave positive reviews online and refer their friends when they are looking for a HVAC company. Nothing grows a business better than excellent customer service.
It all starts with looking at ways to enhance and improve your HVAC customer service standards, and solve the customers problems with the HVAC system. There are hundreds of small things you can do to stand out from the competition and make an impact.

SBE offers the CSR Champions training program both online and in-person to grow and develop your HVAC customer service and to train your CSR team to deliver an excellent experience.
Ready to take Your HVAC Customer Service to the Next Level?