SBE Partner
Live Oak Bank
Live Oak will support SBE members with customized loan products focused on your success.
Live Oak understands the nuances of your business model and will help you avoid costly mistakes.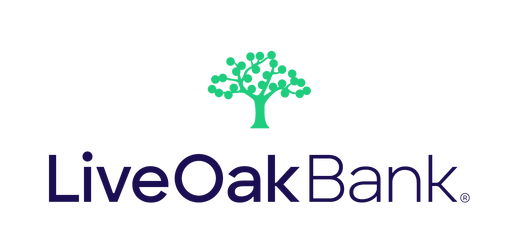 Contact Live Oak to Learn

More
Who is Live Oak Bank?
Live Oak is on a mission to be America's best small business bank. Their products help you buy, build and expand your business, and high-yield savings and certificate deposit products to grow your hard-earned money.
#1SBA 7(a) Lender


By dollar amount for FY 2022
Live Oak can help you access the capital you need
Live Oak works with contractors just like you across the country every single day to provide HVAC and plumbing contractor business loans. Whether you want to finance a succession plan, purchase your real estate, or refinance existing business debt, Live Oak can help you achieve your goals.
Frequently Asked Questions
What is the process and general timeline?

The process and the timeline to receive funding varies depending on your business and the loan product. Generally, once the loan application and all related documents are submitted to Live Oak, we'll strive to get your loan closed swiftly. Throughout each phase of the loan process, a borrower will work with different members of the loan team. The three stages of every loan are application, underwriting, and closing. We have a team decked against each stage that will be your guide, providing updates every step of the way.

What types of financing are available?

We can help you navigate the many financing options and make sure it's a good match for you. One of the resources that we often utilize is the Small Business Administration, which is a government agency. A portion of SBA loans is guaranteed by the government, and as mentioned above, the most common SBA loan programs include 7(a) and 504 loans. We can also combine those SBA loans with conventional loans, lines of credit, and more. Let's talk through your goals, and we'll craft a personalized loan package together.

What is the probability for loan approval?

During your initial conversation with a Live Oak lender, we'll gather documents and ask questions to help us better understand the deal and if we'll be able to approve this loan.
Early on, we'll let you know if your loan will or will not qualify for Live Oak's credit standards.

What is the term and rate on my acquisition loan?

This depends on which loan product works best for you and your business. SBA loan terms and interest rates vary based on the specific product. In general, SBA rates are some of the most competitive on the market. However, loan rates fluctuate, so it's best to speak with one of Live Oak's lenders to determine what your interest rate will be. For an SBA 7(a) loan, interest rates are the prime rate which is determined by the Federal Reserve and adjusted on a quarterly basis, plus a lender percentage which is calculated depending on the loan amount and the loan term. Our lending team will gladly walk you through any questions you may have about specific interest rates, depending on the unique needs of your business.

More FAQs on Acquisitions

What are the main differences between SBA and traditional financing?

There are pros and cons to both SBA and traditional financing products, and your Live Oak lender can confidently walk you through which option is the best fit for you. However, SBA loans have some unique benefits. Compared to conventional loans, they generally have longer repayment terms and do not have financial covenants or balloon payments.

What is a Certificate Deposit account?

An alternative to a traditional savings account, a Certificate of Deposit account is suitable for those who are willing to leave their savings untouched for a set amount of time. A CD is a great savings tool for your long-term financial goals. When interest rates fluctuate, you can be confident that you have a guaranteed rate of return on the money you've placed in your Live Oak CD account.