Customer Experience Specialist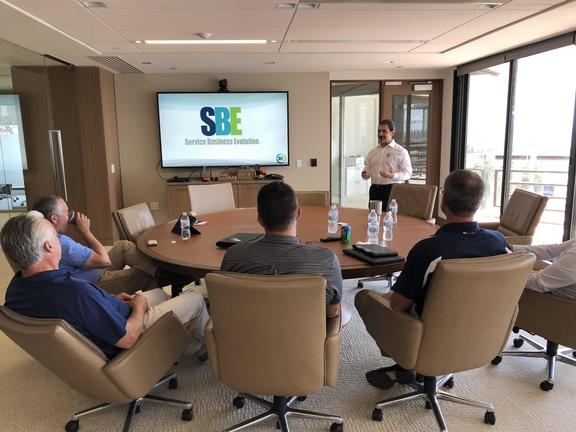 Job Description
Join The SBE Team. Help us in making a difference for our Customers!

WHAT WE'RE LOOKING FOR
We are looking for a Customer Experience Specialist who can take ownership of all things related to customer experience. You will be responsible for handling inbound and outbound customer communications efficiently, professionally, and in a friendly manner.
This role is responsible for scheduling, dispatching, retention, accountability, and calendar management.
Ultimately, the role will allow you to exemplify our mission to grow, encourage, and inspire people and companies to achieve more than they ever thought possible by helping them stay on track with their business plan, making it easy for them to show up to appointments and effectively solve their concerns.
RESPONSIBILITIES
Provide fast, friendly, and fun customer service to both internal and external customers
Call customers to book appointments
Complete appointment reschedules and cancelations with minimal disruption to the customer and business.
Dispatch the right coach to the right call
Regularly happy call customers to fill out a survey about their experience with SBE.
Retention calls: Make calls to customers that want to quit the program to try to save them or complete an exit interview.
Manage customer concerns and work to resolve them efficiently and effectively
Manage, coordinate, and audit appointments and events between several calendars
Call customers when they are not following the business plan, or missing appointments to keep them accountable.
Assist with special projects and assignments as assigned by management.
QUALIFICATIONS
Outbound calling experience & love it
Experience booking appointments
Dispatching experience is a plus
several years working in inside sales, collections, or customer retention
Love working 100% virtual
Professional communication skills with the ability to listen objectively and overcome obstacles
Must be self-motivated and a self-starter
Must be able to work in a team environment
Sharp attention to detail with strong analytical and problem-solving skills
Ability to learn and apply knowledge quickly, to take direction, and be flexible
Ability to work in a busy environment while maintaining a high level of accuracy
Able to work independently with little supervision while following company processes
Knowledge of CRM systems (Customer Management Programs) is a plus
SUPERVISORY RESPONSIBILITY
This position has no supervisory responsibilities
WORK ENVIRONMENT
This job is 90-95% remote/work from home position. This is a work-from-home position with occasional meetings in person when necessary (for Florida or out of the Phoenix area employees, this would mean travel to Phoenix up to 4 times a year). This role routinely uses standard office equipment such as computers, phones, and printers.
POSITION TYPE
This is a full-time position
Hours of work are Monday through Friday, 8:00 AM – 5:00 PM
PHYSICAL REQUIREMENTS
Must be able to work on a Zoom platform for extended periods
Must be able to sit for extended periods
Must be able to lift 30 lbs.
COMPENSATION
Pay: $22.00 - $24.00 per hour
Pay based on the level of experience and performance
This position is an hourly wage paid in weekly payroll processing. This position is non-exempt. As a non-exempt employee, overtime pay will be based on time and one-half and calculated on hours over 40 each week
BENEFITS:
401(k)
Dental insurance
Health insurance
Life insurance
Paid time off
Vision insurance
ABOUT SBE
At SBE, we work hard, we have fun, and we hold each other accountable. We love what we do and we have pride in the culture we've built over the years. The focus of that culture from day one has been to lead by example and do great work for our clients.
Today we have a little over 20 employees, mostly in the states of Arizona and Florida, and run a 100% virtual company.
We help business owners and their employees achieve success in both their professional and personal lives. This is a noble goal and has remained the foundation of everything we do at SBE since the company's founding. Today, we have helped nearly 1,000 contractors all over the U.S.