Executive Sales Assistant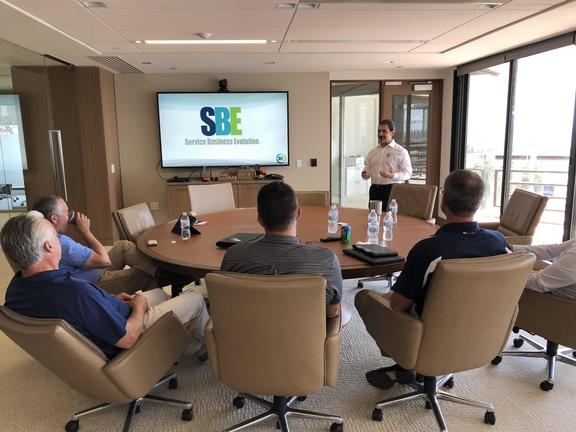 Job Description
Do you like being the key to success? A "take control" type of person who thrives on helping others achieve more and reach further than they thought possble? The Team Member who helps the team stay organized and on pace? Do you like being the linchpin that holds it all together? Then this is the position for you!
Read more if you can imagine a position that rewards you for your efforts and contributions. A company that will help you grow and develop as much as you help us grow and develop.
We are looking for the right person, the "Jane Moneypenny" for the Sales Division of SBE. An individual that excels at solving problems, seeking out new resolutions, creating better, more efficient ways of doing things, and helping a Sales Team stay organized, positive, and productive. The "Go-To" person of a department...the linchpin for the division.
If you have any experience in management, high-level customer service, sales, or experience working with a Sales Department - then this might be the fit for you and your skillset. The ideal candidate is resourceful, organized, detail-oriented, an expert communicator, and a problem solver. This individual is enthusiastic, positive, works well in a team environment, dedicated, and looking for a long-term position.
Responsibilities
Support the VP of Sales and the Sales Department
Fulfill all duties and responsibilities of a virtual assistant
Supporting other administrative tasks as directed by management
Co-manage sales team's travel schedule, arrangements, and calendars
Setting appointments, coordinating webinars and video conference calls
Daily, accurate sales reporting including data collection and entry for the team
Manage databases, expense reports, prospects/leads records, and Daily Metrics
Managing and coordinating appointments and events between several calendars
Managing training events; printing, shipping materials, ordering food and beverages
Coordinating training and sales events, including communication with multiple parties
Secure travel arrangements and accommodations for executives and sales department
Manage customers calls and inquiries, understanding customer needs and requirements
Answer incoming and making outbound calls for sales, managing the flow of information
Qualifications
Must be self-motivated and a self-starter
Must be able to work in a team environment
Comfortable communicating daily with the VP of Sales
Ability to exercise independent judgment and reasoning skills
Demonstrates passion and drive with the team and customers
Knowledge of CRM systems (Customer Management Programs)
Highly proficiency in Microsoft Office Suites applications/programs
Professional communication skills with the ability to listen objectively
Strong time management skills: including the ability to prioritize projects
Sharp attention to detail with strong analytical and problem-solving skills
Ability to learn and apply knowledge quickly, to take direction, and be flexible
Ability to work in a busy environment while maintaining a high level of accuracy
Written communication skills with the ability to proofread another person's work
Maintain a high level of responsibility, accountability, dependability, and ownership
Work with a high degree of integrity, maintaining internal and external confidentiality
Able to work independently with little supervision while following company processes
Knowledge of online file sharing, managing files/folder across multiple platforms, a plus
Education
3+ Years of Administrative Support Experience
2+ Years Customer Service Experience
2+ Years Sales Experience a plus
Degree in Business Administration a plus
Supervisory Responsibility
This position has no supervisory responsibilities
Work Environment
This position operates in a professional office environment. This role routinely uses standard office equipment such as computers, phones, and multifunctional printers.
Position Type
This is an exempt, full-time position,
Hours of work are Monday through Friday, 7:00am – 4:00pm
Physical Requirements
Must be able to sit for extended periods
Must be able to lift 20 lbs.
Compensation
Pay based on the level of experience and performance
This position comes with the potential to earn more through bonuses
This position is an hourly wage paid in weekly payroll processing. This position is non-exempt. As a non-exempt employee, overtime pay will be based on time and one-half and calculated on hours over 40 each week
About SBE
SBE – Service Business Evolution is an industry-leading business development, project management and training company in Phoenix, AZ. We offer comprehensive solutions to help HVAC (heating, ventilation and air conditioning) company owners across the USA and Canada grow profitable, scalable and sustainable businesses. Our team focuses on providing the very best customer service and business training available. Our team of hard-working and dedicated Coaches, Trainers, and Support specialists help HVAC owners set aggressive goals and implement strategies that will transform their companies into industry leaders and job creators.