Administrative Coordinator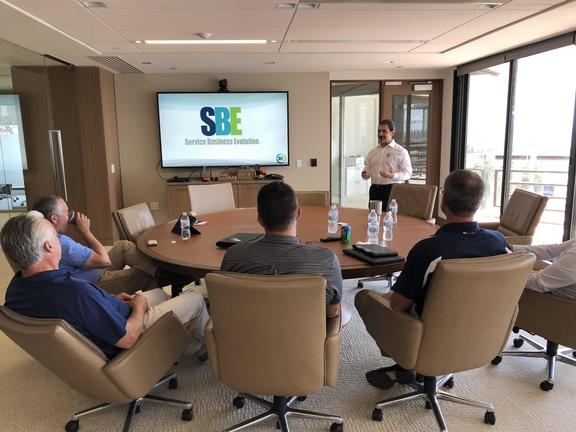 Job Description
Do you like being the key to success, the linchpin that holds it all together? Then this is the position for you!

We are looking for a "take control" type of person who thrives on helping others and will help the team stay organized. An individual that excels at solving problems, seeking out new resolutions, and creating better, more efficient ways of doing things.
If you have any experience scheduling, booking travel, or event planning, this might be the fit for you and your skillset. The ideal candidate is resourceful, organized, detail-oriented, an expert communicator, and a problem solver. This individual is enthusiastic, positive, works well in a team environment, is dedicated, and looking for a long-term position.
RESPONSIBILITIES
Schedules/ coordinates training sessions nationwide, including travel, venues, catering, audiovisual, surveys
Member of our annual conference committee, assisting with venue RFPs, event planning, organization, and communication internally to our team
Communicates effectively with SBE Customers as needed and SBE employees as needed
Booking travel for all SBE employees
Assisting with submitting expenses for the SBE Leadership Team
Managing with company Training calendar direction from the Coaching & Training Operation Manager (Virtual and In-person)
Process Objective Management Group (OMG) Orders; evaluations and licenses
Administrate virtual training and mastermind groups: attendance, reminders, distribution of OMG evaluations and workbooks
Workbooks for On-sites - confirming counts, ordering, and mailing
Payroll auditing and cross-training as backup to manager
Other Administrative duties as directed by management
KEY COMPETENCIES
Operates with a high level of integrity, responsibility, and dependability at all times.
Strong written and verbal communication skills
Excellent organizational and time management skills
Great customer service and interpersonal skills
Friendly, service-oriented personality
Keen attention to detail
Problem-solving and basic troubleshooting skills
Comfortable in a fast-paced environment
Maintains confidentiality at all times
Highly motivated
Teamwork
EDUCATION AND EXPERIENCE
Minimum 3+ years of Administration experience.
Experience Booking Travel preferred
Experience with Event Planning preferred
Proficient in the use of Office software programs a must (Excel, Word, PowerPoint).
Previous experience managing multiple schedules required.
Experience with Zoho or other CRMs is a plus
Minimum Associates Degree.
SUPERVISORY RESPONSIBILITY
This position has no supervisory responsibilities
WORK ENVIRONMENT
This job is 90-95% remote/work from home position. This is a work-from-home position with occasional meetings in person when necessary (for Florida or out of the Phoenix area employees, this would mean travel to Phoenix up to 4 times a year). This role routinely uses standard office equipment such as computers, phones, and printers.
POSITION TYPE
This is a full-time, non-exempt hourly position
Hours of work are Monday through Friday, 7:00 AM – 4:00 PM
Occasional evening and weekend work may be required as job duties demand.
PHYSICAL REQUIREMENTS
Must be able to sit for extended periods
Must be able to lift 20 lbs.
COMPENSATION
Pay based on the level of experience and performance
Range: ($17.00/hour-$24.00/hour)
This position is an hourly wage paid in weekly payroll processing. This position is non-exempt. As a non-exempt employee, overtime pay will be based on time and one-half and calculated on hours over 40 each week
ABOUT SBE
At SBE, we work hard, we have fun, and we hold each other accountable. We love what we do and we have pride in the culture we've built over the years. The focus of that culture from day one has been to lead by example and do great work for our clients.
Today we have a little over 20 employees, mostly in the states of Arizona and Florida, and run a 100% virtual company.
We help business owners and their employees achieve success in both their professional and personal lives. This is a noble goal and has remained the foundation of everything we do at SBE since the company's founding. Today, we have helped nearly 1,000 contractors all over the U.S.